August Comics: Look Ahead
It's almost August and there's are a lot of great comics debuting and up for pre-order next month! So we've decided to share some of their most anticipated titles. Take a look, hopefully you'll find a new title to pique your interest.
Most Anticipated Pre-order Titles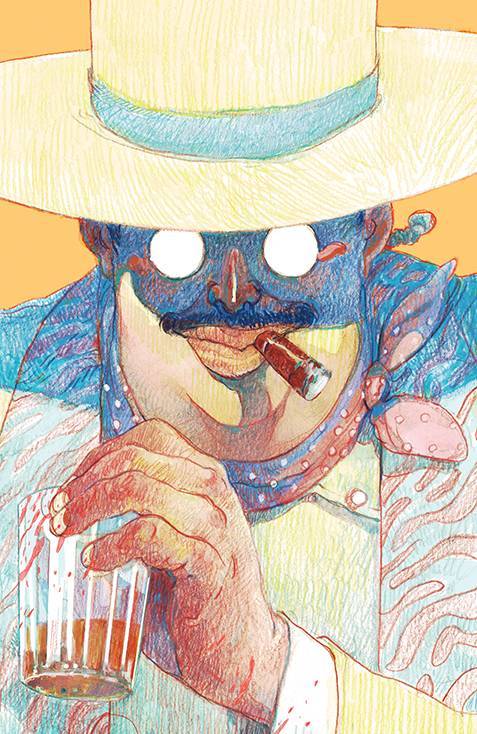 (W) Ram V (A) Filipe Andrade - Boom Studios - FOC 8/21/23 - Ship Date 9/20/23
"Discover the tantalizing tale of Rubin Baksh, a demonic Rakshasa with a down-to-earth dream of becoming the next Anthony Bourdain.
To achieve his vision, Rubin enlists Mo, a filmmaker who has seen better days, to document the world-renowned cuisine of India and the people behind such glorious food. But little does Mo know that there's more to Rubin than meets the eye, and the mortals play a darker role in the show than they were prepared for... "
If you've read and enjoyed The Many Deaths of Laila Starr, you should excited for this new title from Ram V and Filipe Andrade. As a big fan of The Many Deaths of Laila Starr as well as TRVE KVLT from IDW, I'm excited for this new mix of demonic activity and food.
- Bo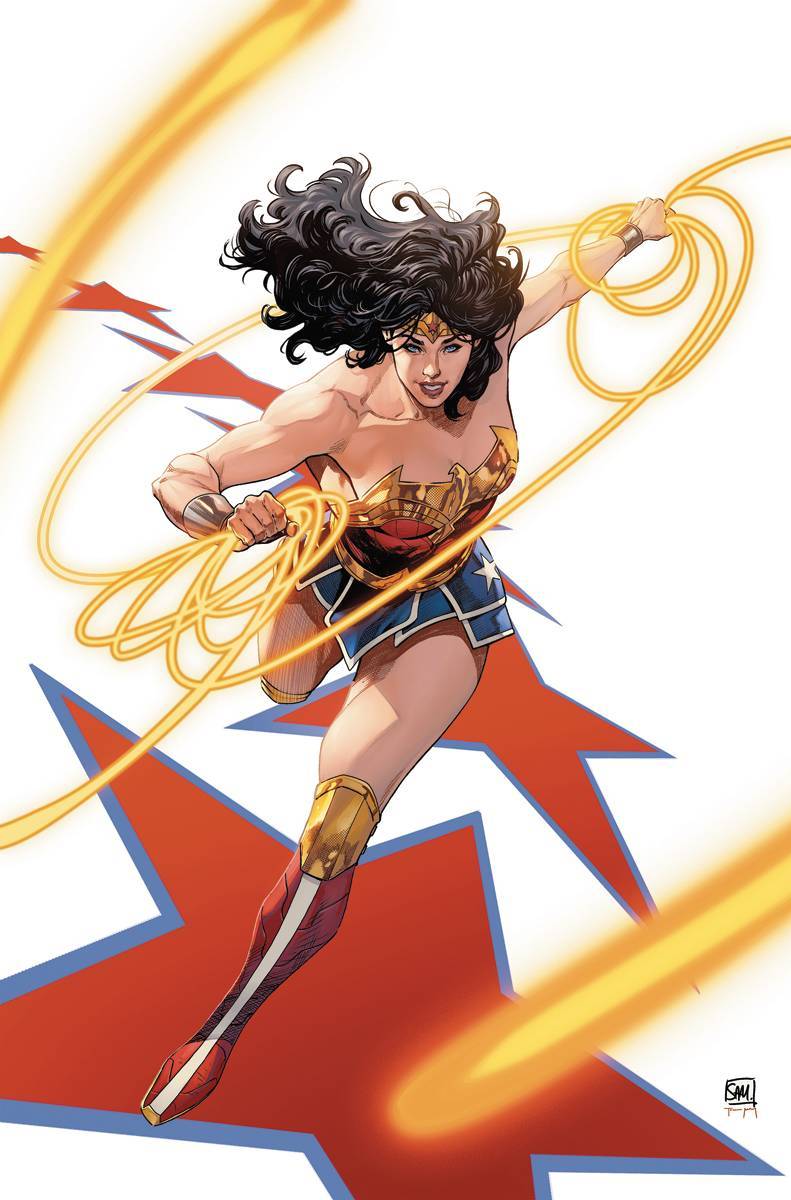 (W) Tom King (A) Daniel Sampere - DC - FOC 8/27/23 - Ship Date 9/19/23
"THE AMAZON WARRIOR IS NOW A WANTED OUTLAW! A NEW ERA FOR THE AMAZON WARRIOR BEGINS, FROM THE SUPERSTAR TEAM OF TOM KING AND DANIEL SAMPERE! After a mysterious Amazonian is accused of mass murder, Congress passes the Amazon Safety Act, barring all Amazons from U.S. soil. To carry out their plans, the government starts a task force, the Amazon Extradition Entity (A.X.E.), to remove those who don't comply, by any means necessary. Now, in her search for the truth behind the killing, Wonder Woman finds herself an outlaw in the world she once swore to protect!"
The last run of Wonder Woman was among the best books I've read and loved the introduction of New Amazonians (Wonder Girl, Trinity) to know and love. With an all-star creative team, I cannot wait to see the next adventures for Diana.
- Ariana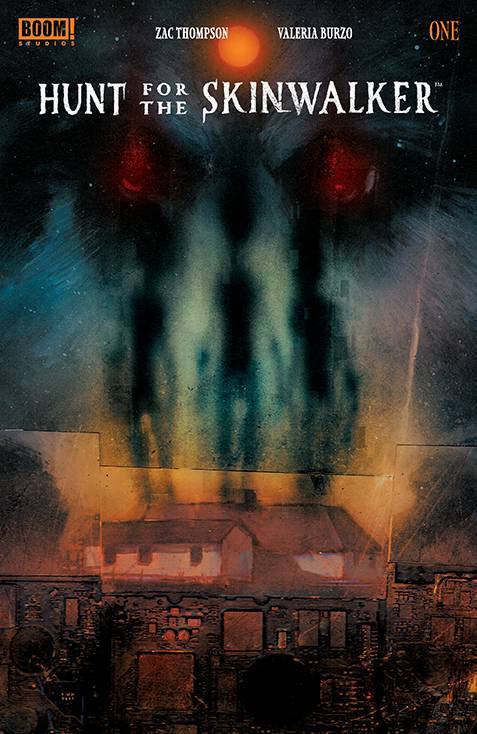 Hunt For The Skinwalker #1
(W) Zac Thompson (A) Valeria Burzo - Boom - FOC 8/7/23 - Ship Date 9/6/23
"Unidentified flying objects. Animal mutilation. Terrifying otherworldly cryptids. Countless strange phenomena. For more than 50 years, a remote ranch in the Uinta Basin has been the most significant nexus for the paranormal.
Inspired by one family's confrontation with the unexplainable and terrifying... and what happened when they invited the largest scientific investigation of the paranormal to their ranch. Based on the 2005 groundbreaking, electrifying nonfiction book by Dr. Colm Kelleher and veteran investigative journalist George Knapp that revealed the captivating true history of Gorman Ranch for the first time, seizing mainstream imagination and inspiring high profile investigations, documentaries, and genre fiction in various media. "
Boom Studios has really been knocking it out of the park with their mini series lately. Behold Behemoth and Season Have Teeth are really fun mini horror stories; and with Halloween just around the corner, I'm excited to dive into another one.
- Bo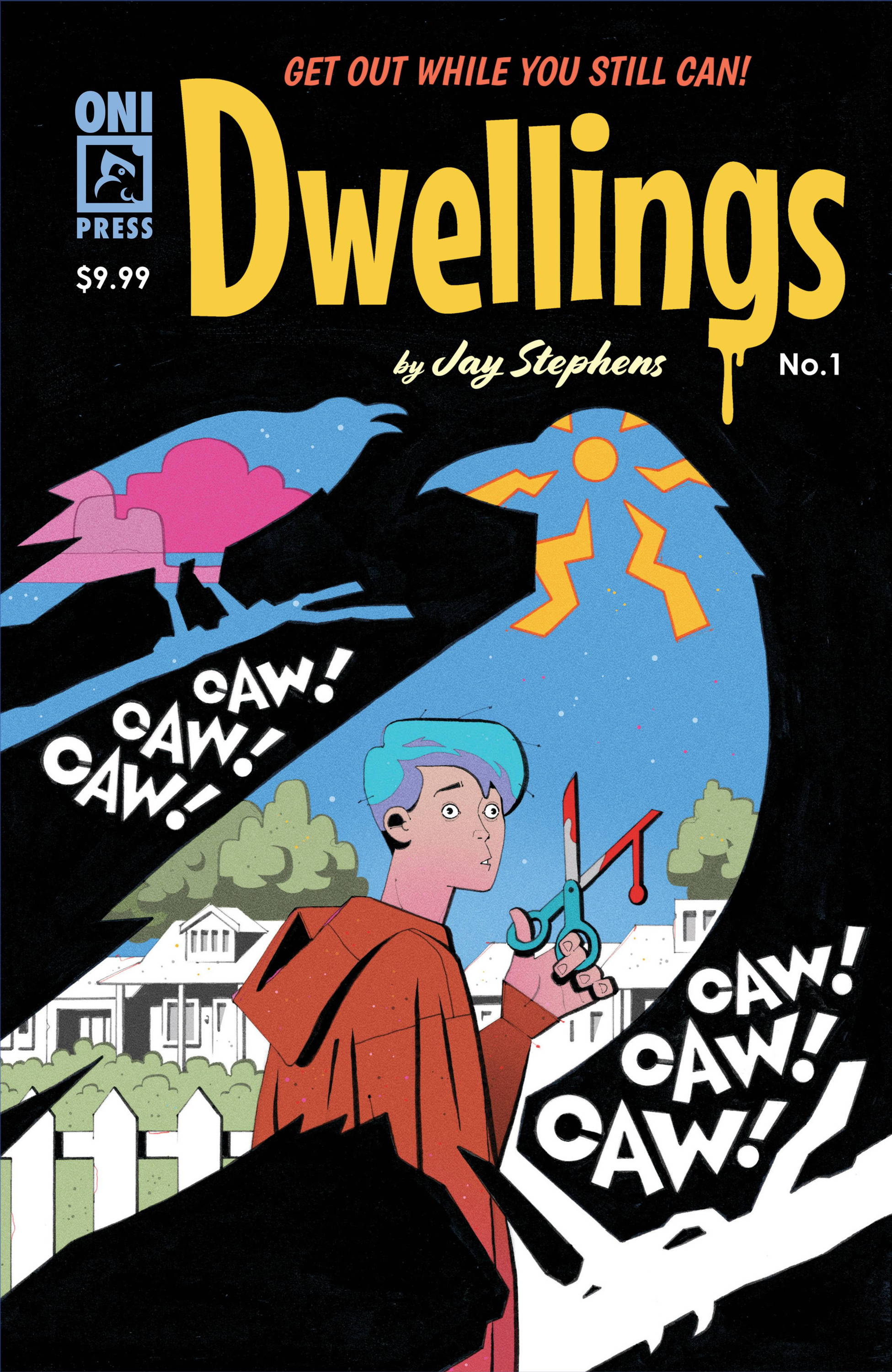 (W/A) Jay Stephens - Oni Press - Release Date 8/9/23
"Welcome to Elwich - an oasis of American perfection, where the schools overflow with cheery-eyed children, lovingly adorned homes line the historic boulevards ... and only the crows can see the deep, festering rot that lurks beneath the pristine surface. Murder. Demonology. Possession. Obsession. Elwich has them all on offer-and behind every DWELLING awaits a horrifying new story to be told! Harvey Comics meets Slasher comics."
Fun, bloody, indie book. Can't wait. Previously Kickstarted, now in stores!
- Robert

Dark Spaces: Hollywood #1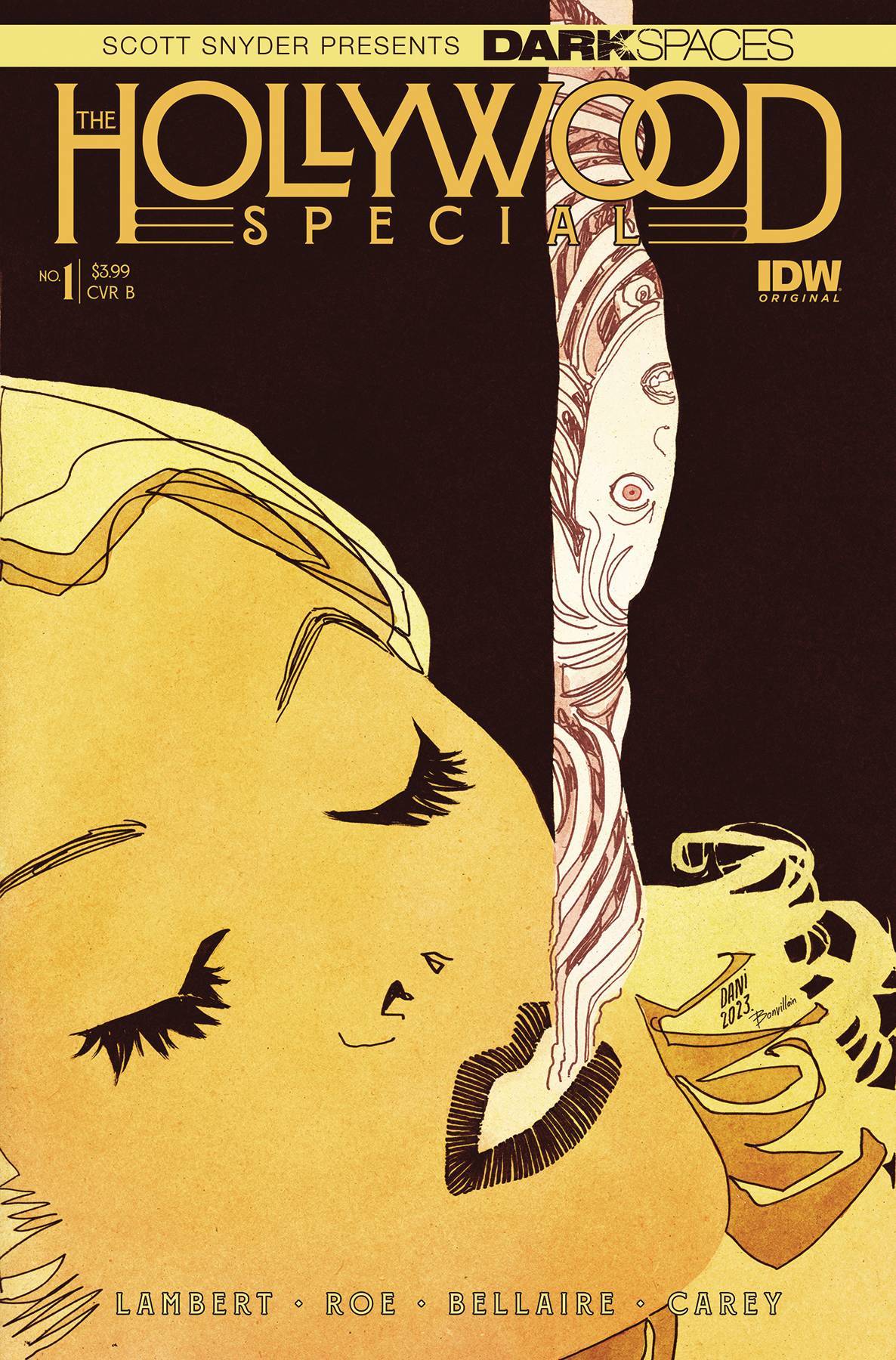 (W) Jeni Lambert (A) Claire Roe - IDW - Release Date 8/16/23
"All aboard THE HOLLYWOOD SPECIAL, the 1942 luxury train touring the United States to support the war effort. On board is fading star Vivian Drake, doing her part to boost morale and finally give the tabloids something other than her nose-diving career and shambles of a family life to write about. But when the Special pulls into the coal-mining town of Minersville, PA, amid the collapse of a mine, Vivian finds herself facing every failure and bad memory she's bottled up in the form of what the miners found in the dark-the thing they call the Mismatch Man, who feeds on pain and regret. And Vivian's got both in spades."
Seemingly innocuous, Vivian Drake's tour d'espirit aboard the luxurious "Hollywood Special" might seem like an earnest way to contribute to the war effort abroad, but the horrors of the age will instead find Vivian on her next stop as she faces her own immemorial trauma in the form of the "Mismatch Man"---a being from the dark who feeds on pain and regret.
- Wilson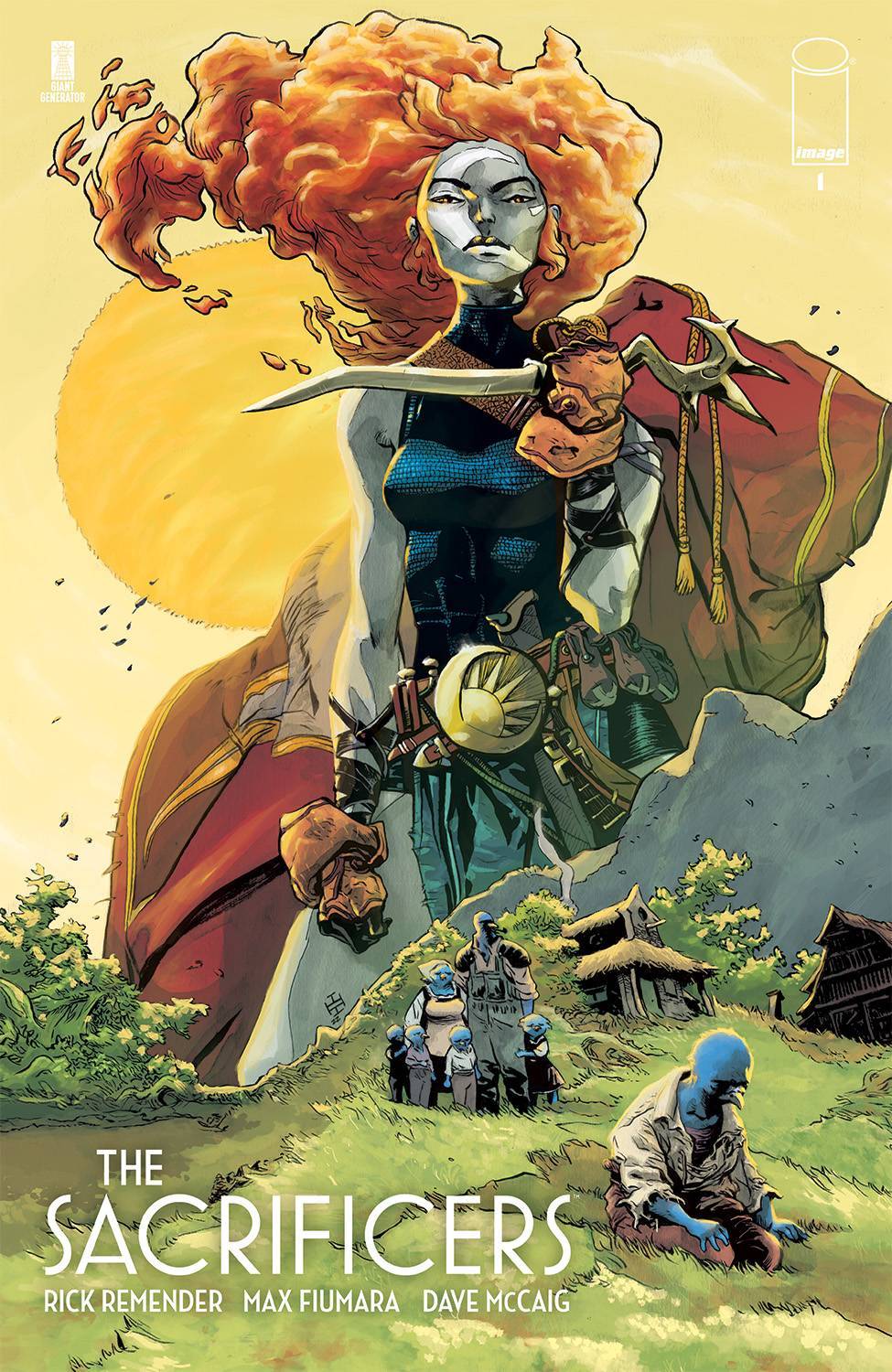 (W) Rick Remender (A) Max Fiumara, Dave McCaig - Image - Release Date 8/2/23
"Tomorrow is a harmonious paradise thanks to five families who make everything perfect...for the price of one child per household. Now, as that bill comes due, a son expected to give everything for a family that never loved him and an affluent daughter determined to destroy utopia must unite to end one generation's unnaturally protracted reign."
Reading the FCBD sample from this year, I was captivated by the art and story of a fantasy world that feels so foreign and so familiar. There's a lot to discover in this new title, and I am excited to explore this new world.
- Ariana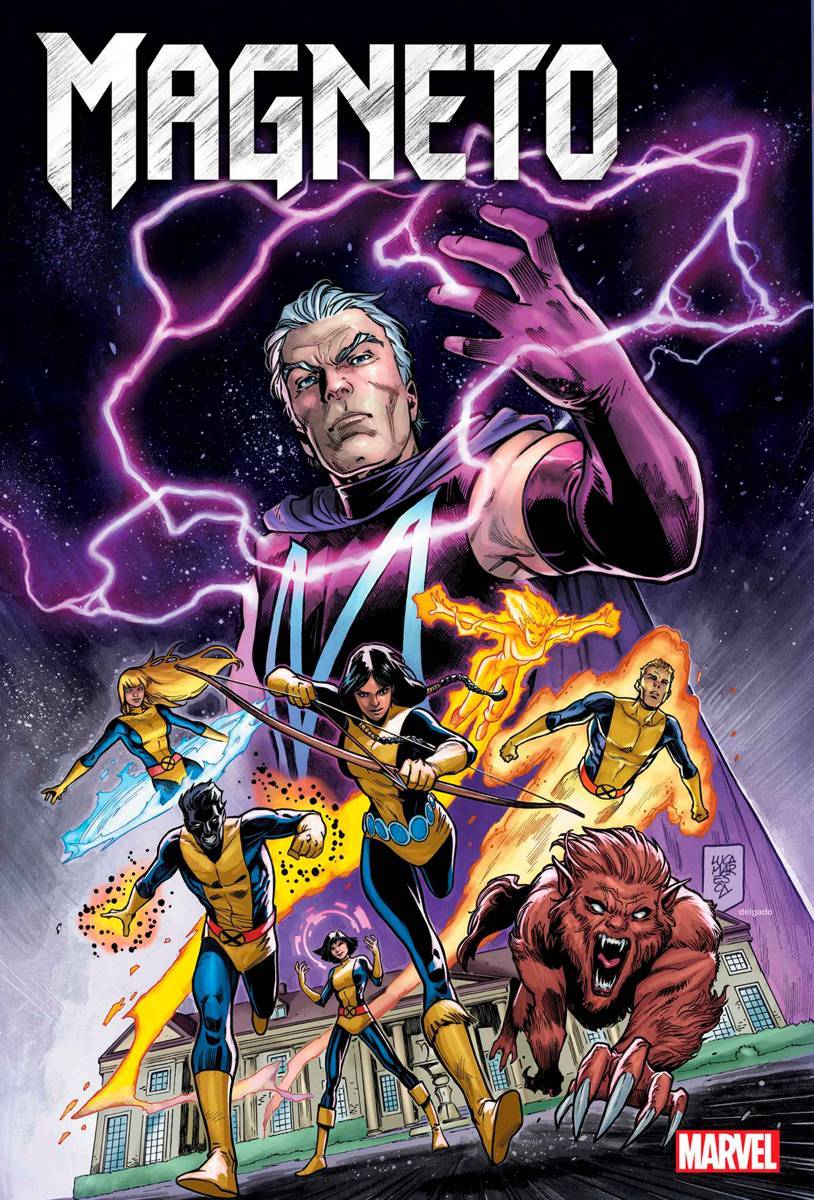 (W) J.M. Dematteis (A/CA) Todd Nauck - Marvel - Release Date 8/2/23
"MAGNETO WAS RIGHT! MAGNETO burst onto the scene as the most diabolical of "Evil Mutants"! But when PROFESSOR XAVIER must leave the planet for life-saving treatment, Magneto inherits a new title: TEACHER! With the NEW MUTANTS under his tutelage, how will these young and powerful mutants learn to take orders from...a super villain?! And one who tried to KILL them and their predecessors?! "
Growing up on 80s and 90s Marvel, a book like "Magneto" is right up my alley. We've got classic costumes and old school creators like J.M. DeMatteis giving us a tale from one of my favorite eras of the X-Men when Magneto was running Xavier's School for Gifted Youngsters.
- Rory
Crossover Event: Fall of X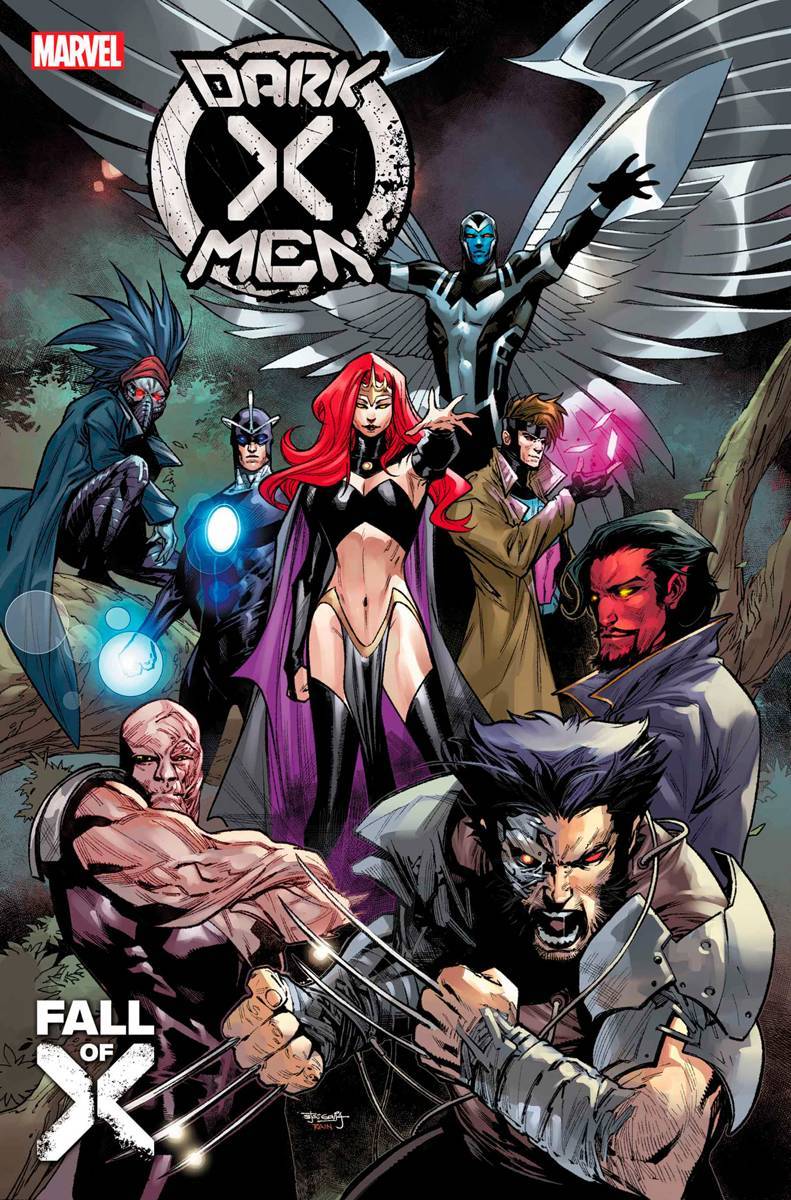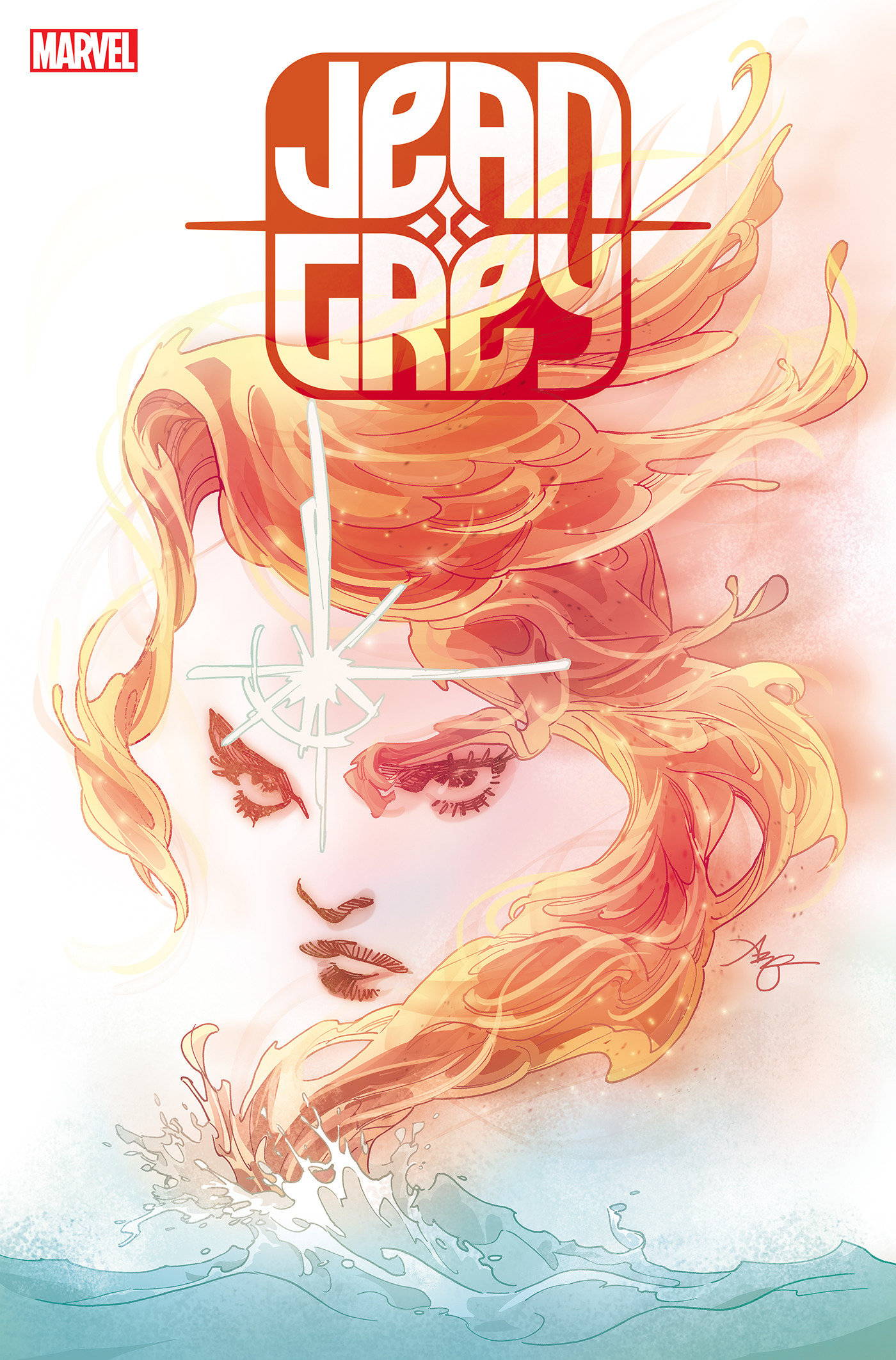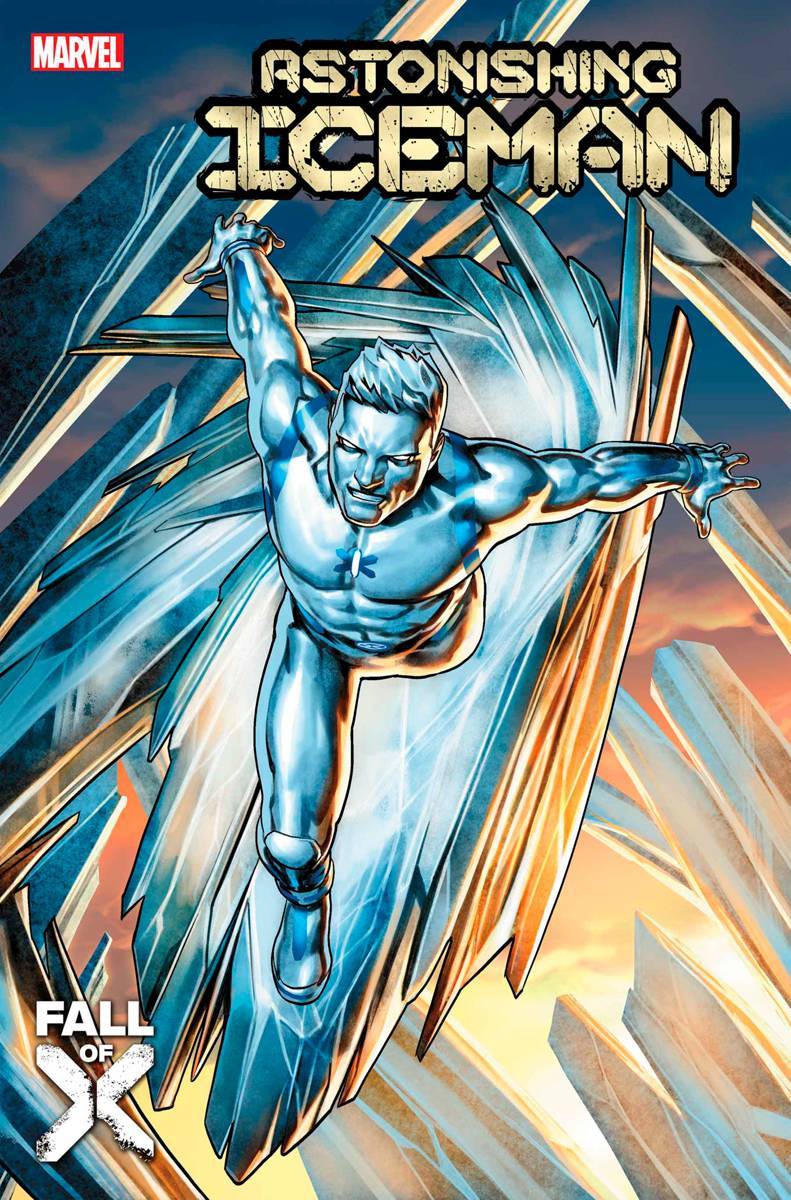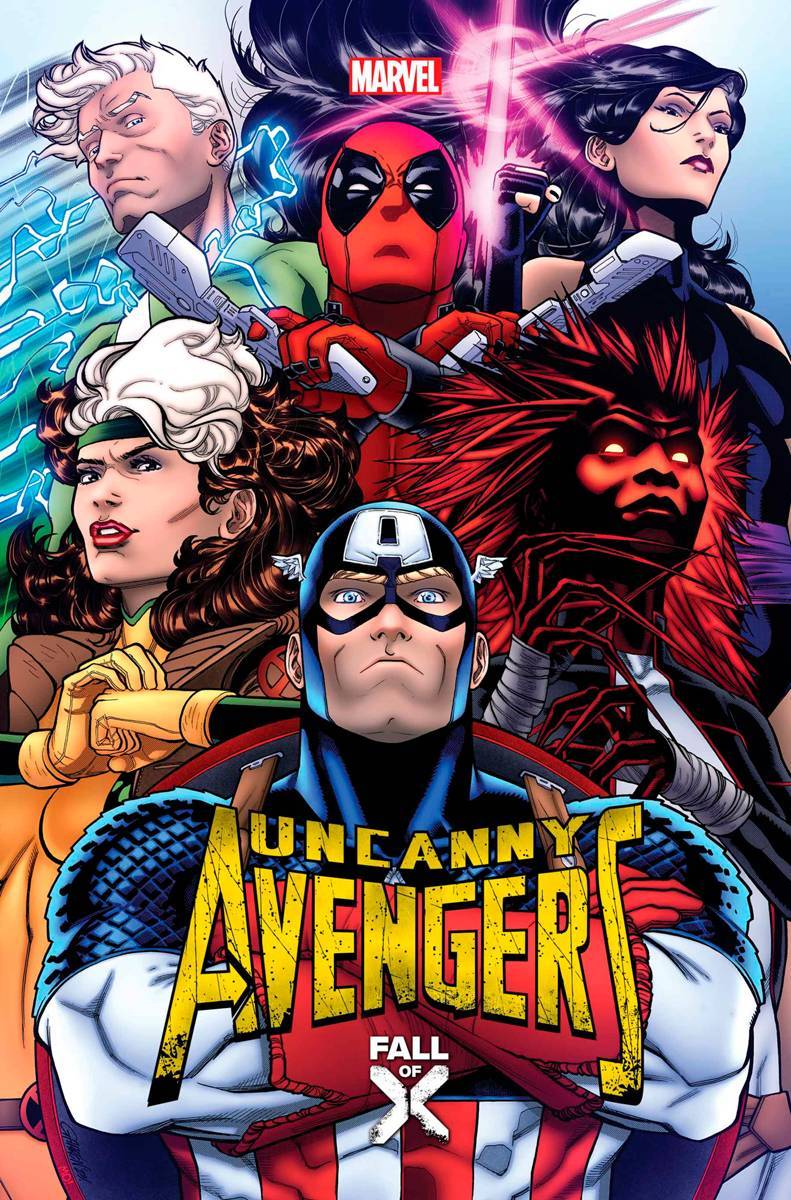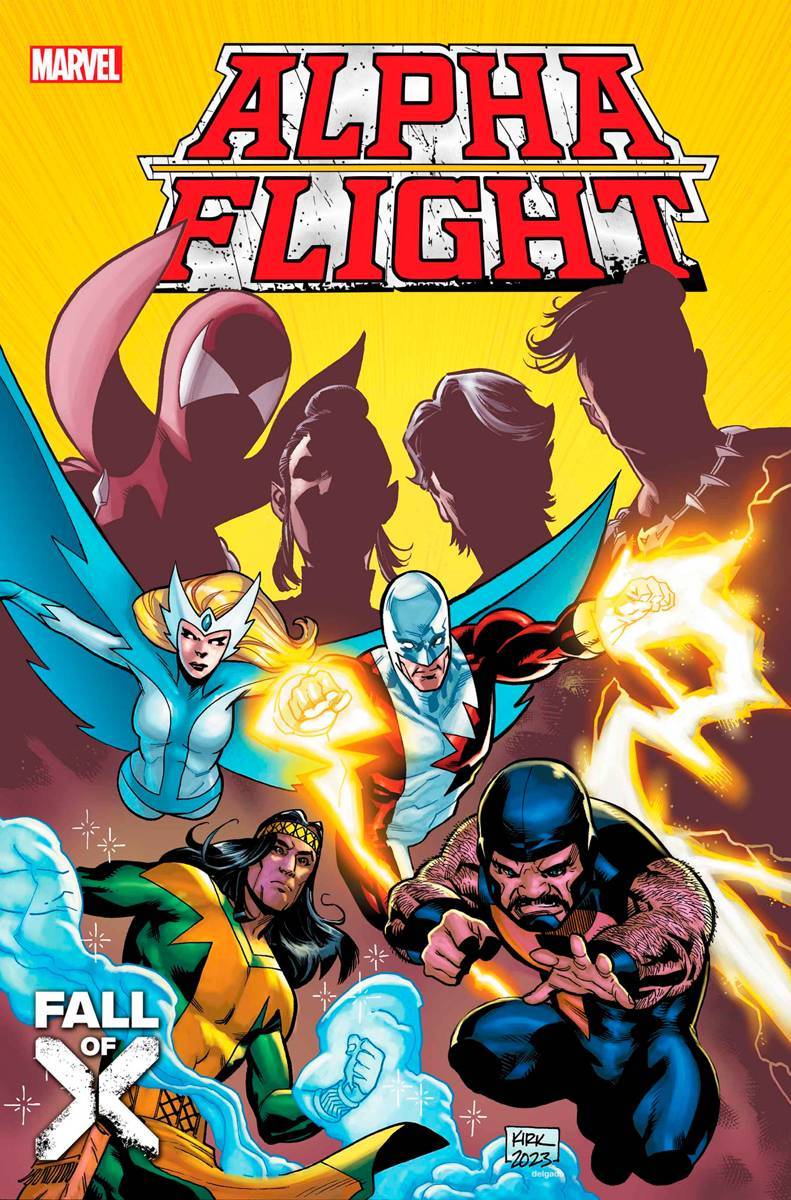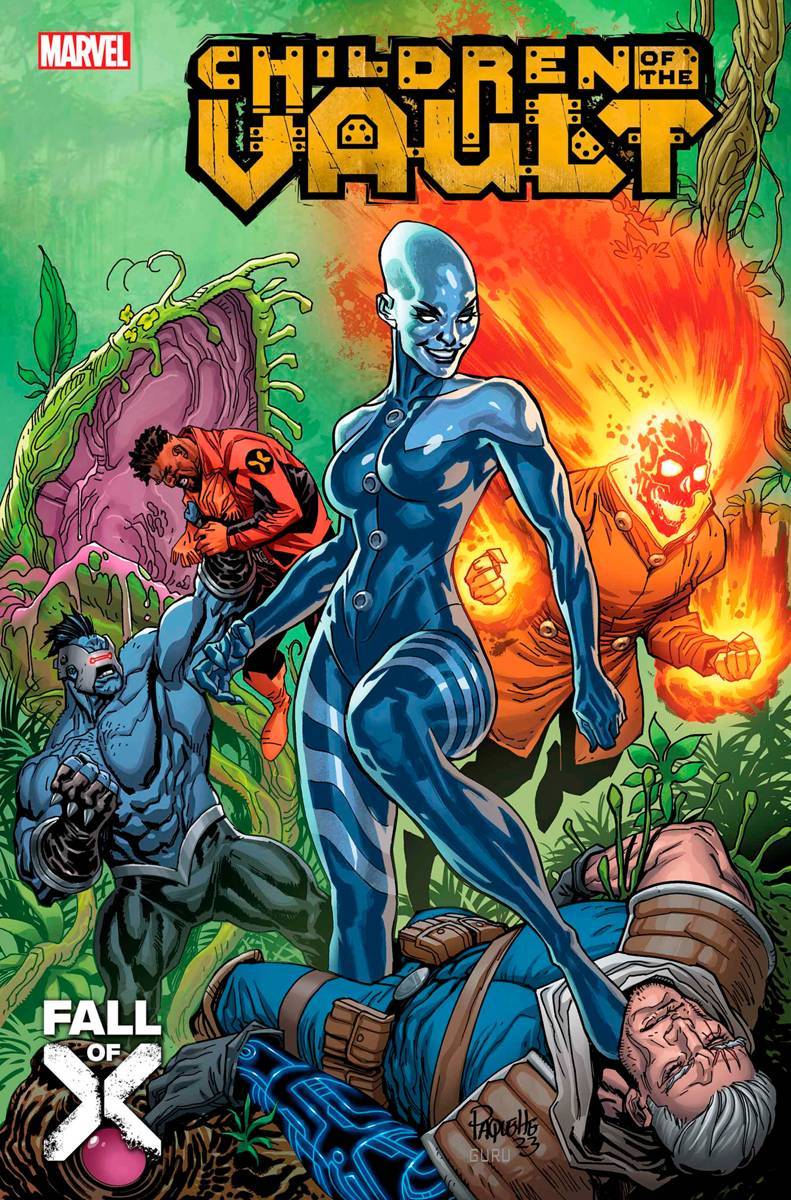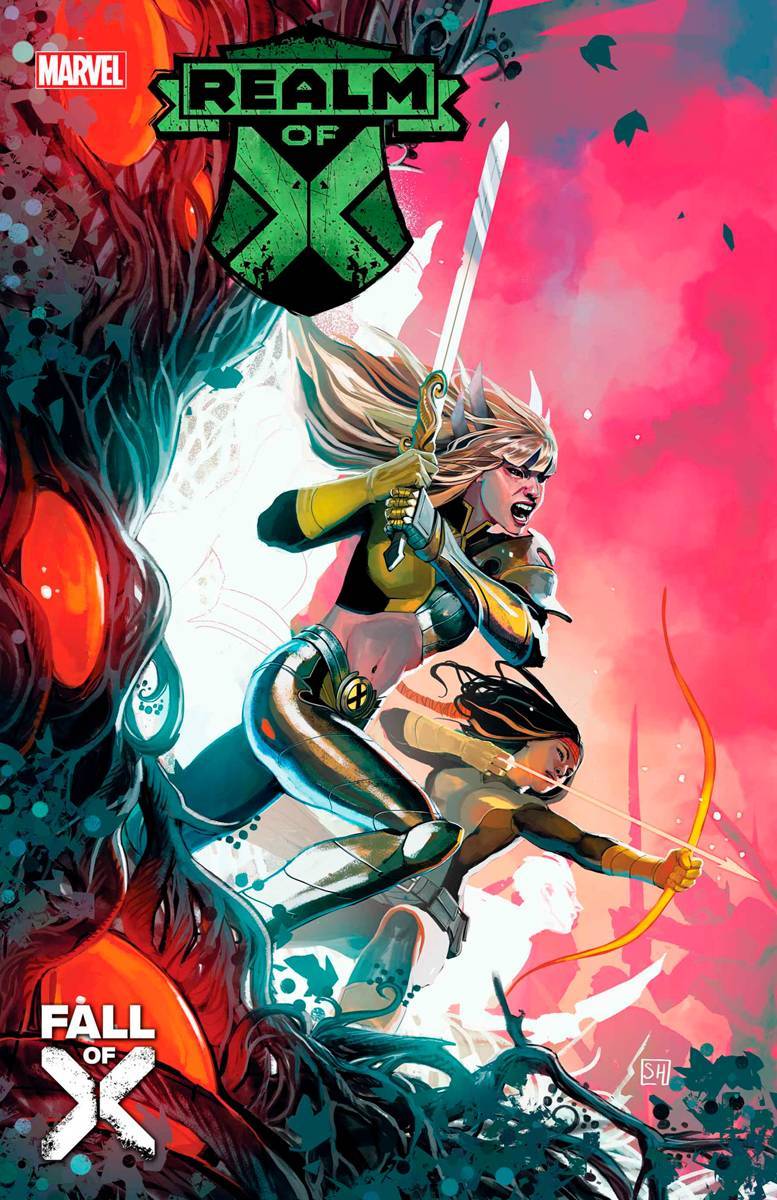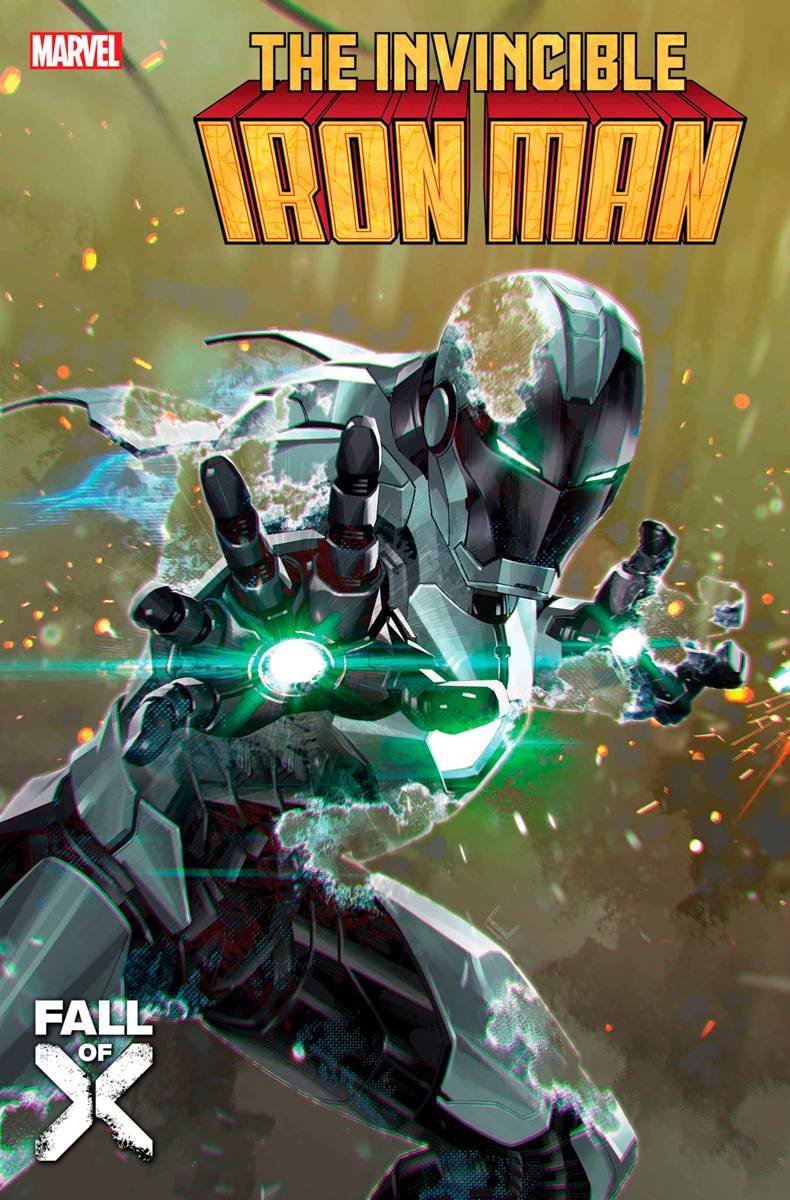 Here we go! The relaunch of the X-Men series is finally here and a lot is happening. Following the tragic and chaotic events of the Hellfire Gala, Fall of X threatens the status quo of all of Krakoa. This event will introduce a handful of mini-series, all starting in August! Alongside these mini series, several current ongoing series will also continue throughout the event, such as The Invincible Iron Man, Wolverine, and X-Men.

• Astonishing Iceman (5 issues) 8/02/23
• Children of the Vault (4 issues) 8/09/23
• Uncanny Avengers (5 issues) 8/16/23
• Dark X-Men (5 issues) 8/16/23
• Alpha Flight (5 issues) 8/16/23
• Jean Grey (4 issues) 8/23/23
• Realm of X (4 issues) 8/23/23

I'm really looking forward to Jean Grey. I'm always excited to see Marvel bring back veteran writers like Louise Simonson, whose work on X-Factor and New Mutants helped define an era. But what's unusual about this title is that it takes place during current continuity instead of being one of the "throwback" or "untold" stories we typically see from these old school writers. More like this, please!

- Rory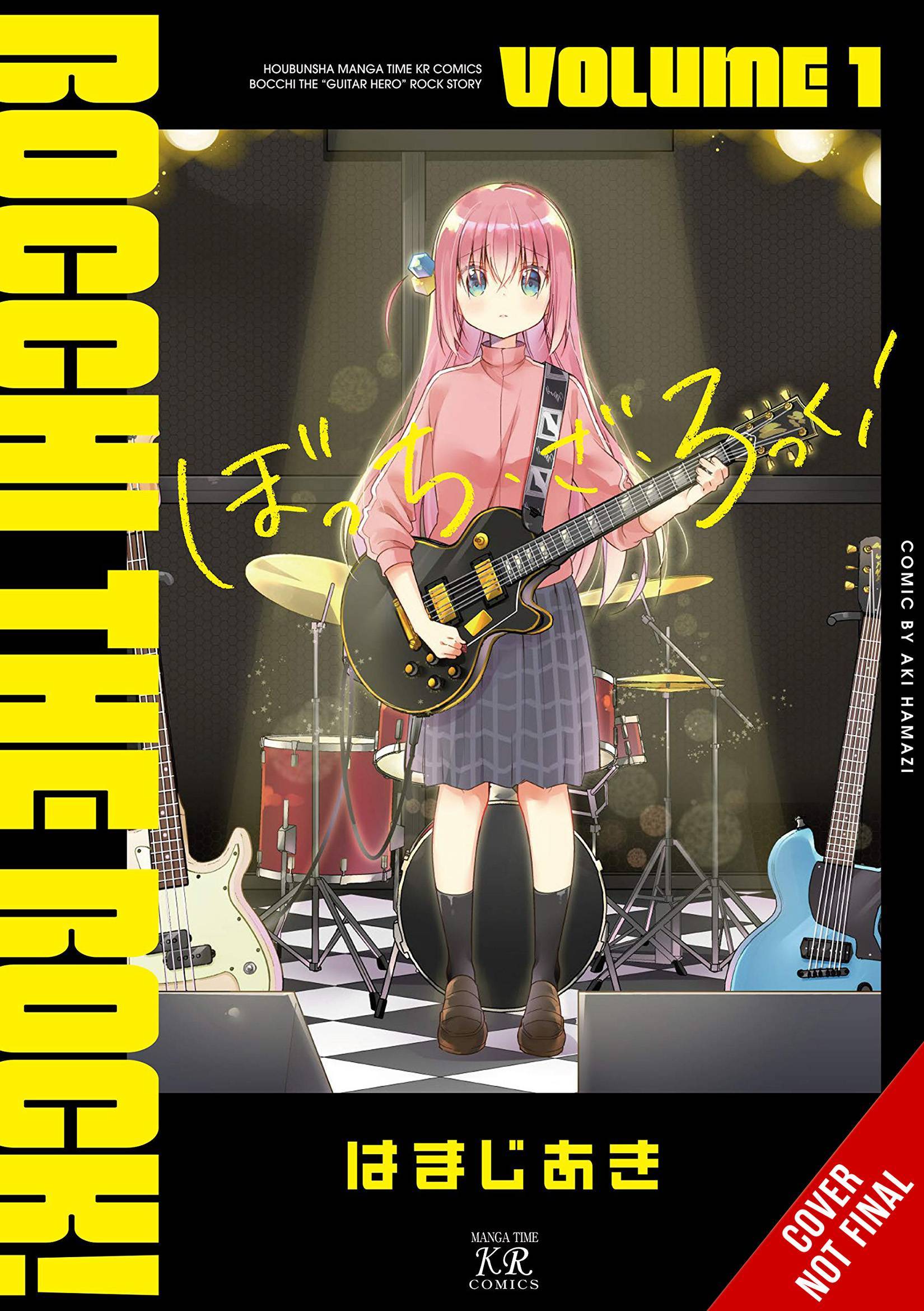 (W/A) Aki Hamazi - Yen Press - Release Date 10/18/23
"Bocchi finally takes the stage in English, and she's brought her best friend-crippling anxiety! Hitori Goto just wants to make friends, but the thought of approaching a stranger on her own makes her so nervous that she's spent the entirety of middle school teaching herself how to shred on the guitar-to moderately successful (albeit anonymous) YouTube fame-in the hopes of seeming cool enough for someone else to reach out to her instead. After bringing her guitar to school provokes zero interest, Hitori's just about ready to shrivel up and die...which is when Nijika Ijichi comes across her moping in a playground and begs her to fill in for her band's flakey guitarist for their first-ever live performance! It's like her wish came true-but does this most antisocial of introverts have what it takes to perform in front of real people?!"
I'm a huge fan of manga and Bocchi the Rock is a title I've seen getting hype for a few months now because of its long awaited english release. I havent watched the anime, so all I know is it looks cute, its about musicians, and I'm excited to check it out!
- Bo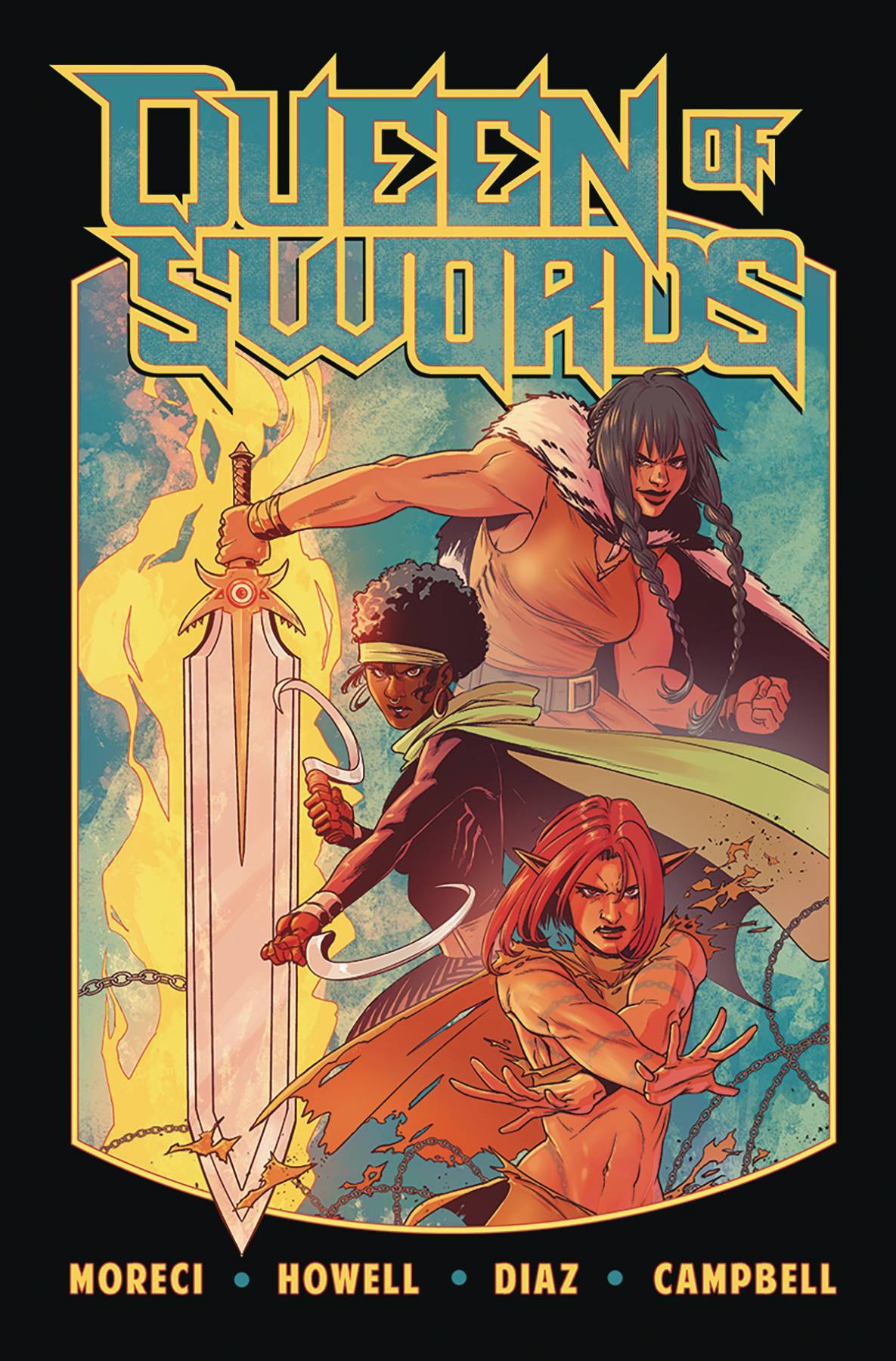 (W) Michael Moreci (A/CA) Corin Howell - Vault - Release Date 10/25/23
"Spinning out of the pages of BARBARIC comes an all-new, standalone, rip-roaring fantasy adventure, filled with mayhem, humor, and a bloodthirsty weapon that just won't stop talking! Serra is a witch with a checkered past; Ka is an assassin with an agenda all her own, and Deadheart is a barbarian who wants to bash everyone in her path. They'll have to unite their unique skills to track down a powerful foe who's tied their lives together. Get ready to meet your new favorite instrument of death-the evil Ga'Bar, whose spirit is now trapped in Deadheart's sword!"
It's from the same writers as Barbaric so I'm hoping for the same over the top humor and energetic art. Looks like a fun cast of characters; hope it delivers!
- Zack
Monthly In The Garden With My Landlord Vol 01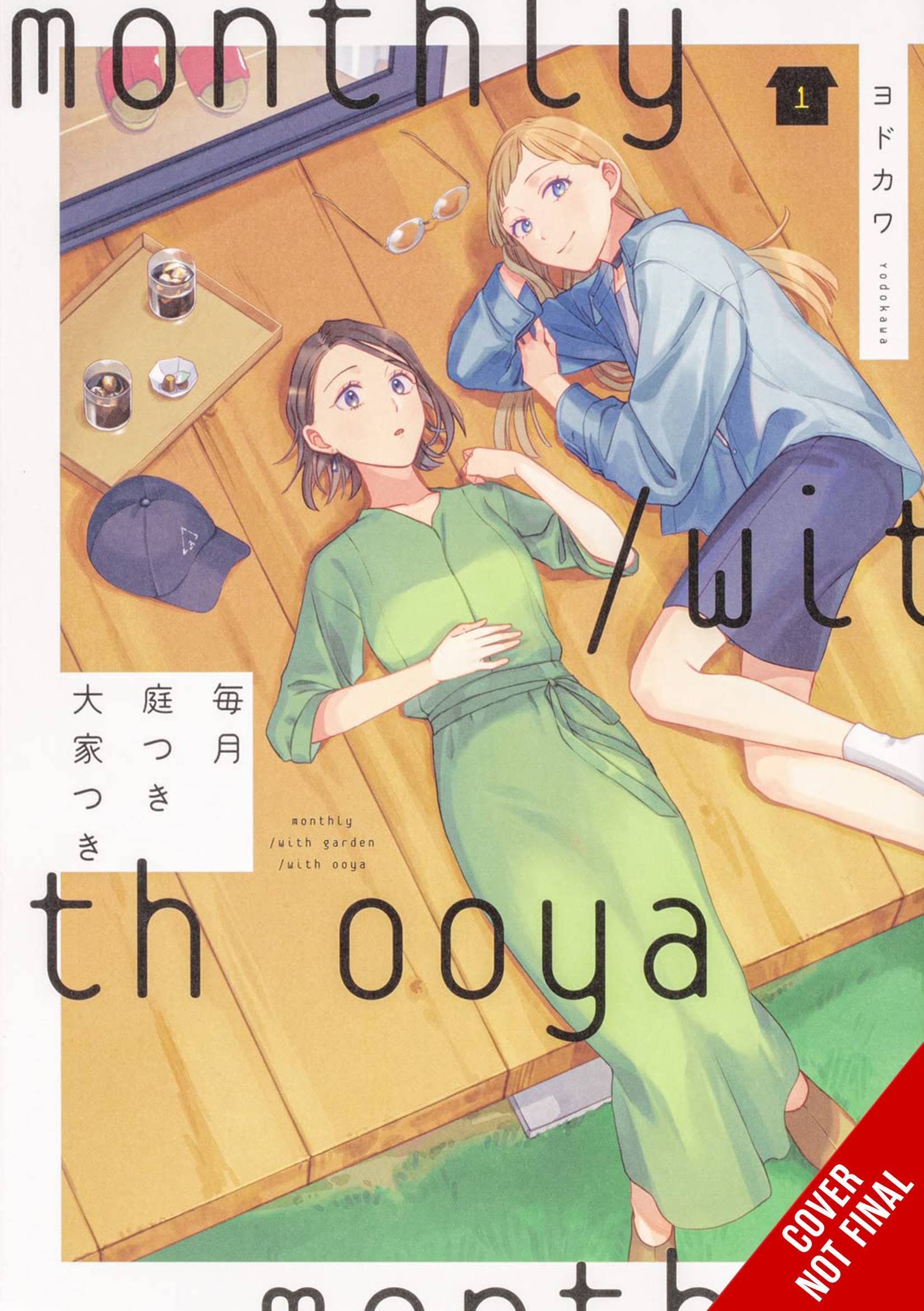 (W/A) Yodokawa - Yen Press - Release Date 10/18/23
"Asako Suga needs a change to get over her recent breakup and decides moving to a new home would be just the thing. She finds a great little place a little removed from the city with a lovely garden, but there's a catch-the house also comes in with a live-in landlord! Having a charming girl lazing about would be distracting enough, but it seems she's keeping a secret as well..."
I'm excited about more GL manga dealing with adults and adult problems.
- Bo