Justice League vs Godzilla vs Kong
2023 is shaping up to be a year of epic crossover events and DC is joining the party!
DC and Legendary comics are teaming up to pit Godzilla and King Kong against the Justice League for the first time ever!
This event was announced during the first day of San Diego Comic-Con 2023 via a press release. Produced in partnership with Toho International, the 7-issue series will debut October 17th.
The creative team for this collab features writer Brian Buccellato and artists Christian Duce and Luis Guerrero. It also features variant covers by Dan Mora, Jim Lee, Franceso Mattina, and more.
Here's the synopsis: "Clark Kent is enjoying a night off with a very important dinner planned with his girlfriend, Lois Lane, when the entire city shudders under the weight of the monstrous Godzilla, who emerges from the bay! What started as a routine clash between the Justice League and the Legion of Doom takes a dangerous turn when the wall between worlds is breached...with Godzilla, Kong, and the Monsterverse emerging on DC's Earth!"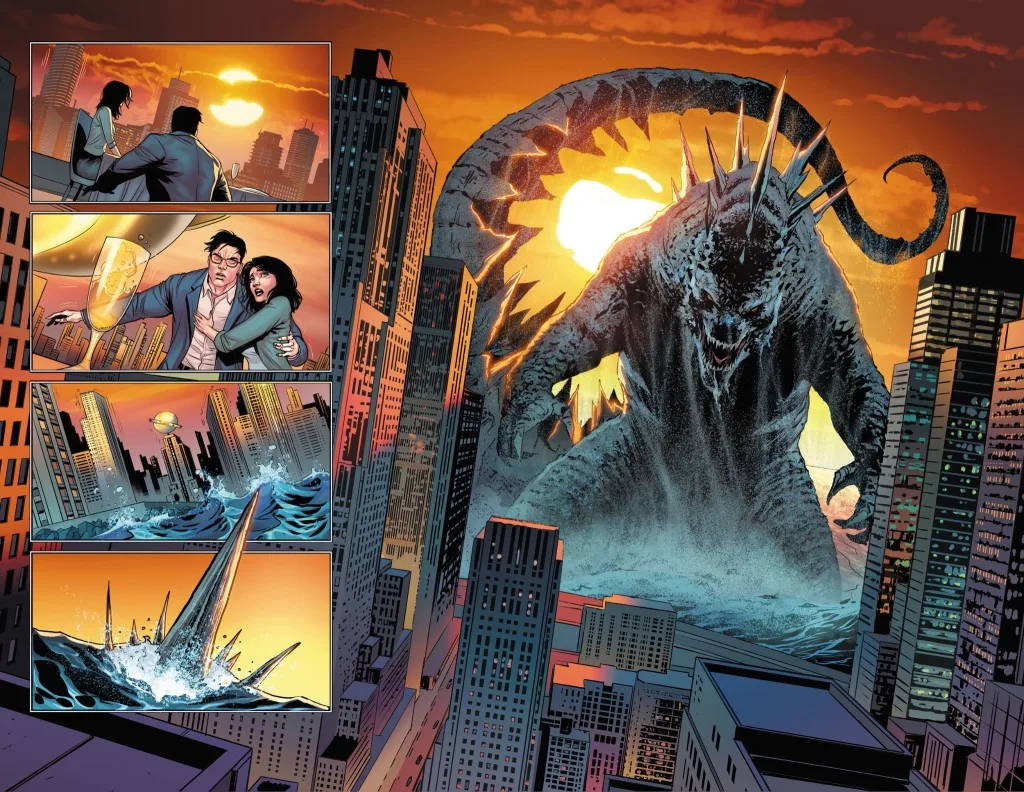 This isn't the first time the king of titans clashed with a team earth's defenders. In Godzilla: King of Monsters #23-#24, he came up against the Avengers. However not every interdimensional encounter as been antagonistic. In Godzilla vs the Mighty Morphin Power Rangers, Godzilla takes on the role of an ally, assisting the Power Rangers against villains of both worlds.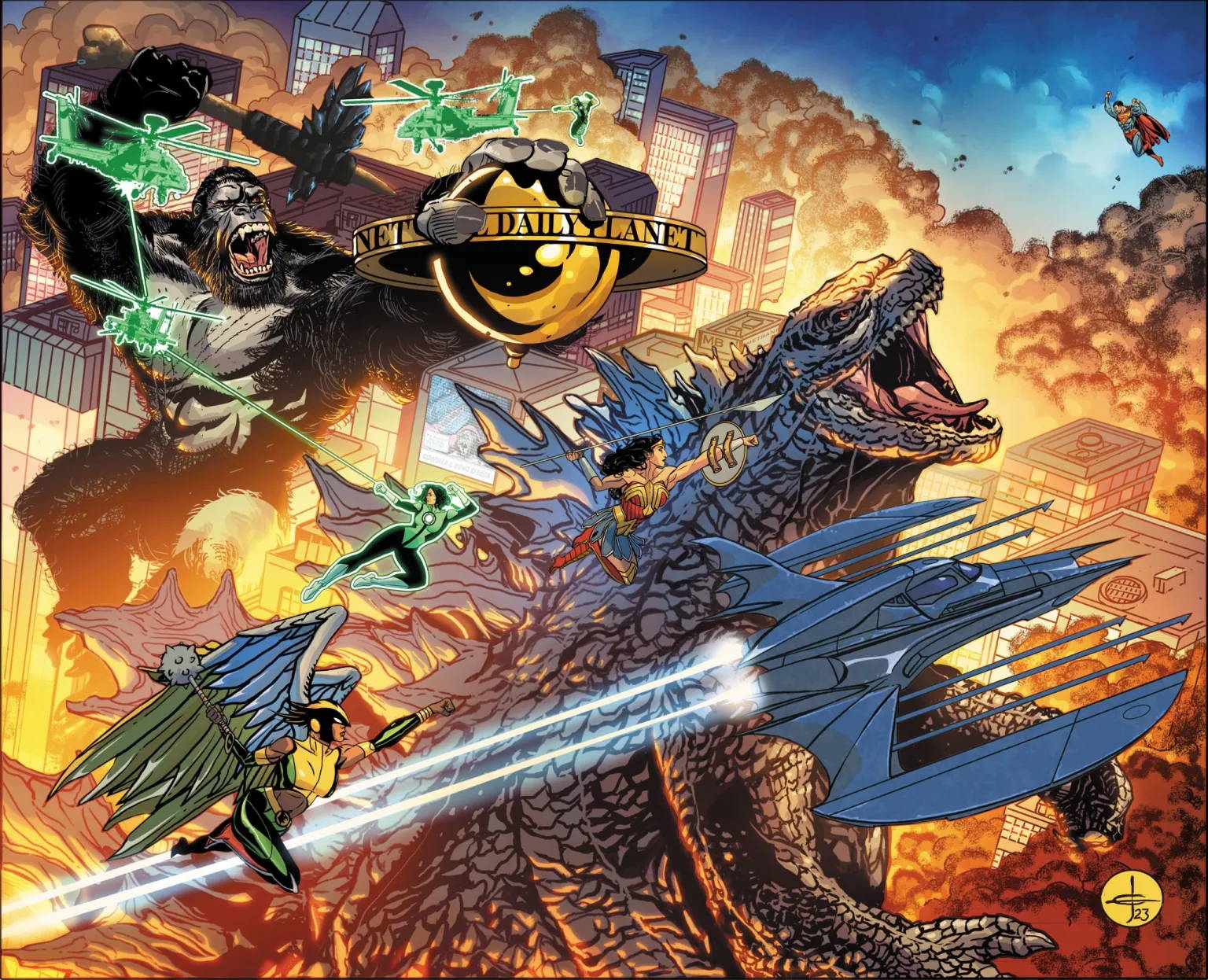 Justice League vs Godzilla vs Kong #1
"As a comics fan—there's nothing more fun and exciting than exploring those amazing 'What If' situations that come up when fandoms cross streams!" said DC President Jim Lee. "In this case, it's a matchup of the world's greatest Super Heroes in the Justice League who take on not only the King of the Monsters—Godzilla—but the mighty Kong himself! It's a crossover no-holds-barred battle, decades in the making, and no bona fide comics fan will want to miss it!"
Justice Leave vs Godzilla vs Kong #1 premieres October 17th. Be sure of pre-order/subscribe to this exciting series by September 24th!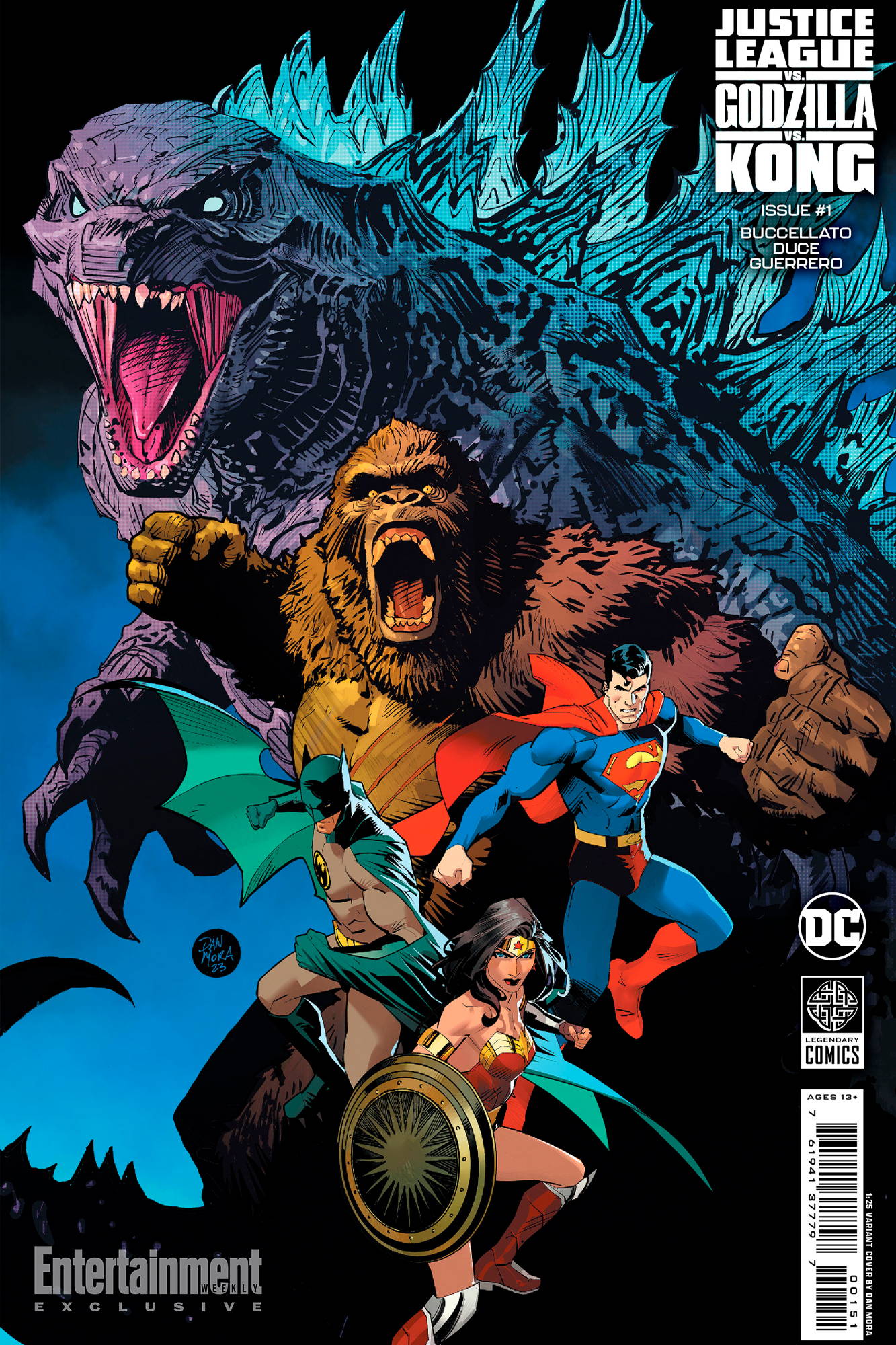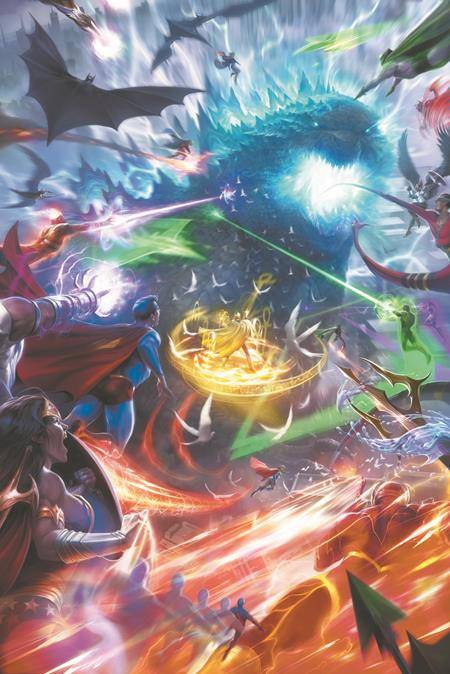 Francesco Mattina Variant Cover